Auction Software | How To Place A Bid
Public Auctions And Charity Auctions Require A Simple E-mail Verification. To Place A Bid In A Private Auction, You Must Complete A Bidders Pass Application And Be Approved By The Auction Owner / Auction Administrator.

First Step: Click The Sign In Button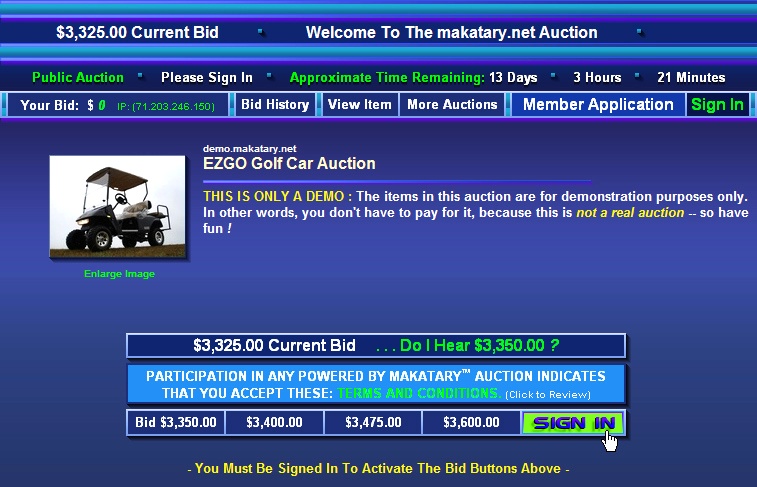 Next Step: Log In, Or Fill Out A Bidders Pass


Place Your Bid: Click Onto Any Amount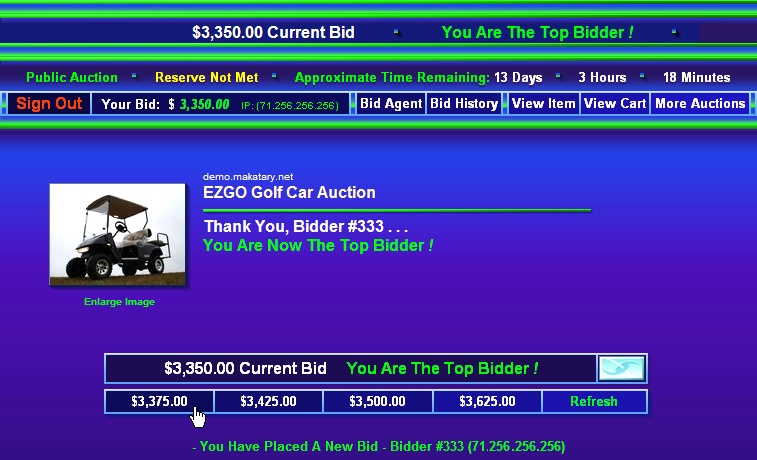 When You Are Out Bid, The Auction Screen Will Turn Red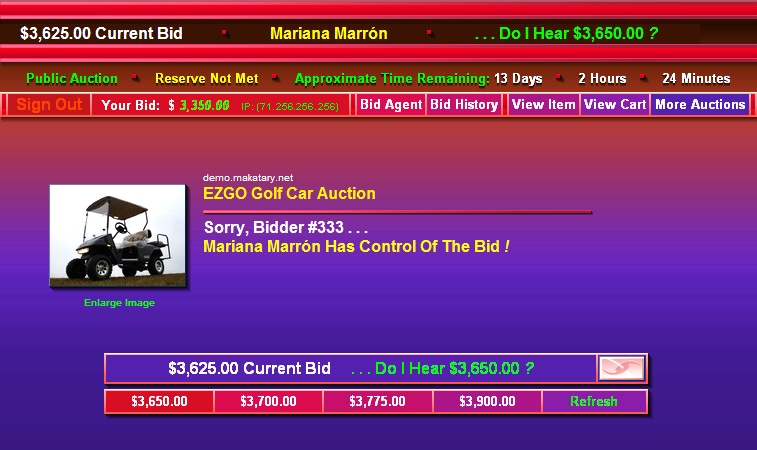 Auction Software | Place A Bid In Our Demo
The Best Way To View Our Auction Software In Action Is To Place A Bid For Yourself --Risk Free!
Give Me A Call And We Can Take The Recycle Trade Auction Demo For A Test Spin.
-Mark
Lead Programmer
Makatary (865) 566-1226